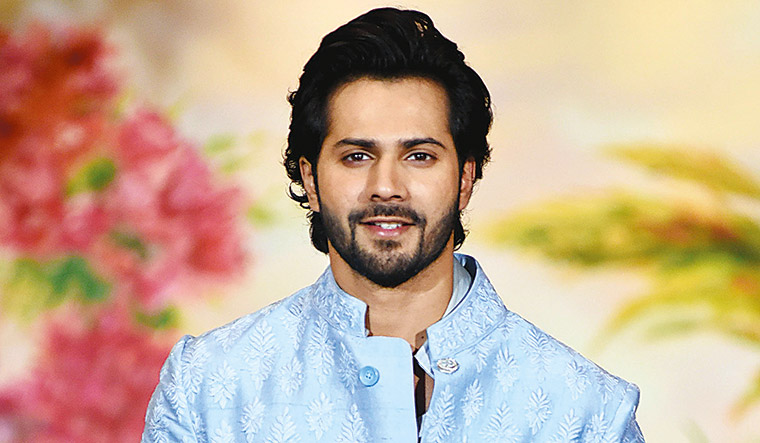 Varun Dhawan is glad with all the love coming his way for his performances as there was a time when the actor says no one spoke about his acting. This year, Varun has featured in Shoojit Sircar's October and the recently released, Sui Dhaaga, directed by Sharat Katariya.
"I've had a funny career. When I began my career, people called me chocolate boy. They didn't talk much about my acting and used to say that he's working because he has a body," Varun told reporters.
"But this year has been when people have spoken only about my performance. It is very encouraging. I am genuinely thankful to the audience, that's what matters to me," he added. The actor was asked whether the Yash Raj Films-backed drama should get an award recognition and Varun said he hopes so.
"If genuinely people feel the film and its characters deserve an award, then good. All the characters are fantastic in the film.
"Anushka Sharma has worked so hard for it. What she has done with Mamta is really commendable and I hope she'll be up for taking all the awards this year. A national award for a film like 'Sui Dhaga', to be recognised on that platform will be really nice."
Varun was speaking at the success press conference of the film. His co-star, Anushka, said she was overwhelmed with all the praise she is receiving for the film.
"I'm very grateful that the performance has been appreciated... We have worked with such great actors in this film. If this film wouldn't have done well, we all would've been sad." Anushka said it's important for films such as Sui Dhaaga to do well.
"This is a family film which has made a space in the hearts of everyone. It's necessary that such films do well. "In that, if your performance is appreciated so much, to convince someone that you can do Mamta, it's a huge thing. I'm glad I got a chance to do this with this film," she said.
Both, Varun and Anushka said that shooting for the film was a challenging task but the duo submitted themselves to the director's vision.
"Sharat has the habit of sometimes going upto 15 takes. So by the time you come to the last take, so much of your energy is drained out. So if we look tired on screen, that's for real. In 'Student of the Year', I had cycled so here I knew I'd be able to, I am good at it," he said.
"But I didn't know he would make me do so much. The conditions were also such, we shot in heat but he didn't want us to be pampered," he added.